Air Conditioning Installation in Elverta, CA
Your AC unit provides a lot of comfort during the hot summer days. But if it's old or simply has too many problems, then you might want an AC replacement. If so, then Ecology Air Innovations can help. We provide comprehensive air conditioning installation in Elverta, CA, for homes and businesses. Our AC install technicians have years of experience and we'll ensure you're more than satisfied with our work. Contact us today to schedule an estimate.
Full Service HVAC Company
Ecology Air Innovations provides a wealth of HVAC services including AC repair, AC Installation, heating repair, heating installation, and preventative maintenance. Our technicians service residential and commercial clients across the Scaramento, California area, including Elverta, Elk Grove, Roseville, West Sacramento, and Natomas.  We are dedicated to keeping your homes and businesses safe and comfortable. Let us help maximize the return on your investment in quality HVAC equipment. 
What AC Unit Will Fit You Best?
You shouldn't just choose the first AC unit you see. Instead, allow our trained Air Conditioning installation professionals to figure out the best AC system for you. We will go over important factors, plus your specifications and budget, to ensure you get a quality system that will last. We offer a wide range of AC systems and our team is fully licensed, insured and certified to handle any air conditioning installation.
Some factors that we consider in your AC unit choice include the number of people who use or live in your building, as well as the number of floors your building has and the amount of sunshine your building gets. We will also look over the number and location of all your windows, the insulation in your building, and your building's envelope. Finally, we will consider local area cooling needs and activities in the building.
All of these factors together will give us an overall picture of what AC system will best serve your needs. When it comes to quality installations, repairs and maintenance there's no better choice than Ecology Air Innovations.
What Can We Do for You?
Ecology Air Innovations knows that a good AC is necessary for the comfort, health, and safety of your building. To that end, we are licensed and insured to provide you with top-quality service. Our AC installation team has years of experience, state-of-the-art equipment and a passion for providing air conditioning installations and repairs that are second-to-none.
As a smaller company, we take part in every step of the way, including deciding what AC is best for you and installing that AC in or around your building. We are also comfort specialists with Trane, which allows us to thoroughly know Trane's standards and technology.
If you're ready for quality air conditioning installation in Elverta, CA, then call us today at (916) 640-9464. We also have ongoing specials for you to take advantage of!
Quality Climate Control for Less
Let's face it, hot summers can lead to excessive cooling costs – but you can minimize your bill when you have a quality-built AC installation from Ecology Air Innovations. Our HVAC installation technicians can provide you with an accurate estimate for a system that best suits your family's needs and budget. We stand behind all of our products and services with a satisfaction guarantee and manufacturer's warranty, and we're more than happy to answer your questions. Call us today for affordable AC installation solutions.

Call us to setup an appointment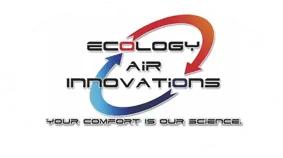 Sunday              Closed