More About Our HVAC Company in Elverto, CA
The family-owned business of Ecology Air Innovations serves clients throughout Greater Sacramento and is dedicated to excellent customer service, fair pricing, attention to detail, and professionalism. Owners Mark Gilmore and Jake Shurtleff take pride in providing a full range of heating, ventilation, and air conditioning services to keep customers comfortable throughout the year.
We do custom designs for residential installations. We offer new installations, retrofits, preventive maintenance, repairs, and energy-efficient solutions that keep you comfortable while saving energy.
We back our services with a 100-percent satisfaction guarantee for every job we undertake.
 We also like to keep things simple and flexible for our employees. This includes part-time and work-from-home employment innovations. Our two owners take part in every single installation, service call, and maintenance project that we do to ensure the job is done perfectly. This continued involvement and commitment on their part keep overhead low and the quality of work high.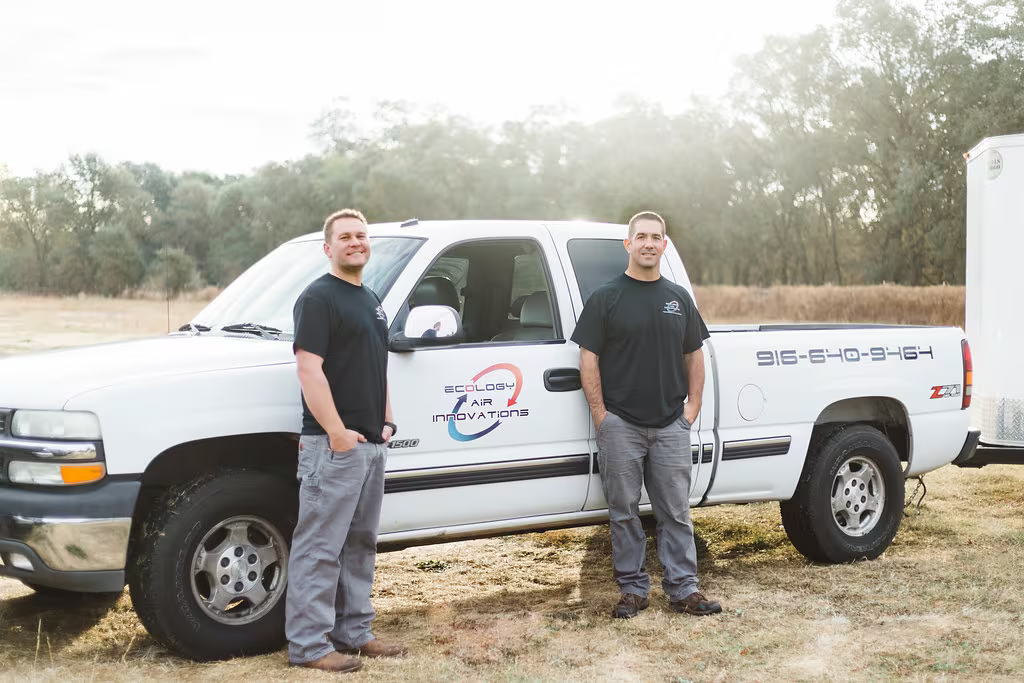 Many of our clients ask us, "Why are you called Ecology Air Innovations?" For many people, these words don't immediately bring to mind HVAC services. But there's a reason why we chose them to represent us.
First, the definition of ecology: the branch of biology that deals with the relations of organisms to one another and their physical surroundings.
To us, this is You. Your family. Your Home. Your Comfort. Our Science.
The second reason:
Both Jake and Mark worked for Ecology Sprinkler, a successful landscape company owned by Jake's grandparents (Memaw, Billie, and Papa Bob.) When we were talking about founding this HVAC company, we knew we had to continue their legacy. Thus, Ecology Air Innovations was born!

Call us to setup an appointment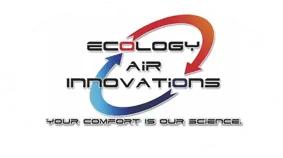 Sunday              Closed